Best Spark Plugs Brands for Performance
Spark plugs are important for many reasons, one of which is that they help to ignite the fuel-air mixture in the engine's combustion chamber. Spark plugs are necessary components of the ignition system and engine because they require a significant amount of energy to fire up. The spark that ignites the fuel-air mixture is generated by these electrical devices, which are found in the cylinder heads. They also function as heat exchangers, removing unwanted heat from the combustion chamber and transferring it to the engine's cooling system.
Spark plugs can wear out fast because of the heat they produce and the harsh conditions inside the cylinder head. Spark plugs that are no good may damage your car's engine performance, causing issues such as rough idling and uneven power at acceleration. They can also put extra strain on other components, such as the catalytic converter. To prevent costly repairs later, you should change bad spark plugs immediately.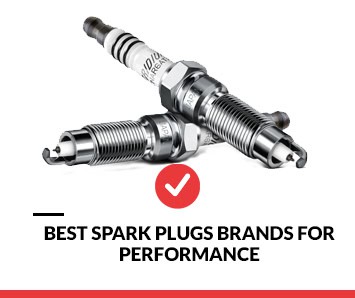 Top Spark Plug Brands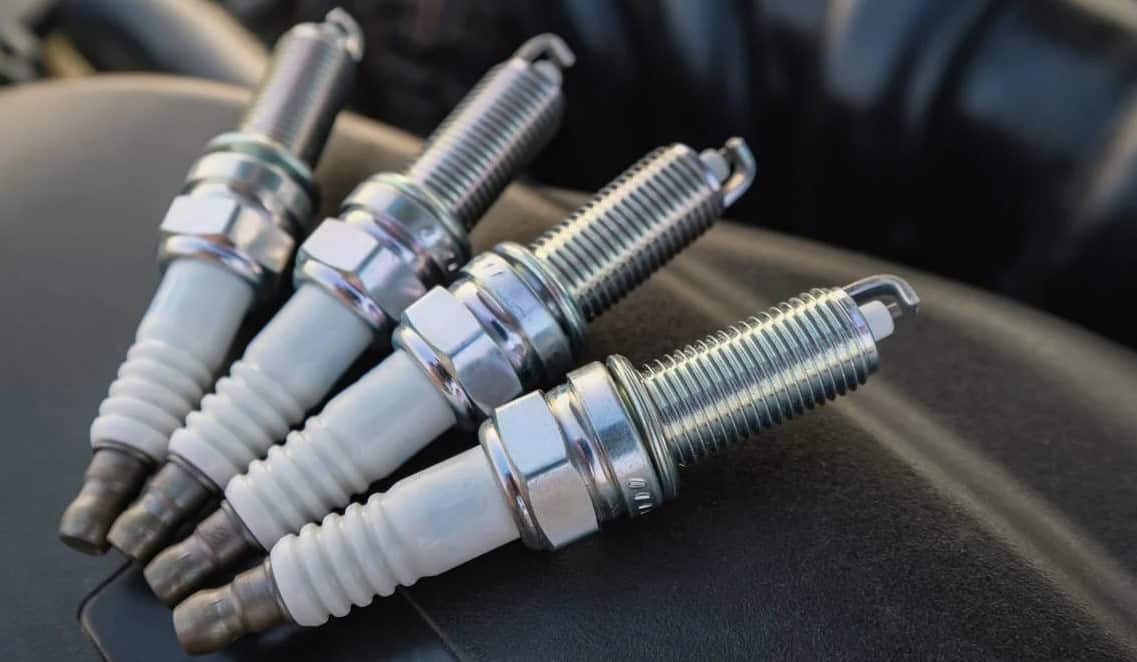 The ignition system of gasoline engines is nothing without a functional spark plug, because the air-fuel mixture would not burn in the cylinders. After a while, this little and essential component of the automobile will need to be replaced, and you'll want to avoid that as much as possible.
However, there are numerous spark plugs on the market, and deciding which one is appropriate for your car may appear to be a difficult task. Not to worry, the brands listed below have some of the finest alternatives available in the market.
Every time a spark plug fires, a tiny portion of the electrode material is burned away, regardless of the core material (copper melting point = 1,984 deg F; platinum = 3,222 deg F; iridium = 4,429 deg F). As a result, you may not only expect the longest conceivable lifespan with platinum and iridium plugs but also the greatest possible efficiency in heat transfer.
NGK Spark Plug
NGK is a well-known brand that has been actively enhancing the driving experiences of many customers with their distinctive oxygen sensors and spark plugs that are suitable for a wide range of vehicles. You may rely on this firm to provide high-quality spark plugs that will help to burn the fuel-air mix in the engine.
NGK sparkplugs are designed to cover up to 95% of the world's vehicles and guarantee that they operate properly. These items are developed to match or exceed OEM specifications and demands, with outstanding durability.
The NGK brand is well-known for developing high-performance spark plugs that meet the demands of modern high-efficiency engines. The following are some of the most important types of NGK spark plugs:
NGK Ruthenium HX Spark Plugs
NGK Platinum Spark Plugs
NGK Iridium Spark Plugs
NGK OE-Style Spark Plugs
NGK Nickel Spark Plugs
NGK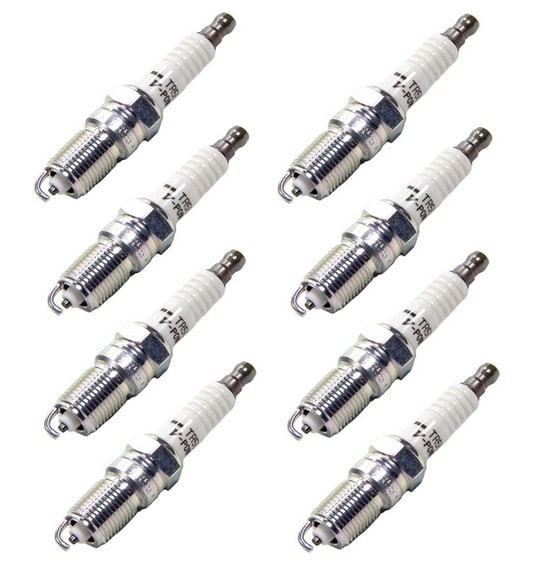 Includes (8) Spark Plug. Genuine NGK Replacement Part. New, Bulk Packed. Consult owners manual for proper part number identification and proper installation. Please refer to list for compatibility.
The average cost of a spark plug from NGK ranges from $3.34 to $18.49, depending on the manufacturer and model. You may get an NGK spark plug for your vehicle at any auto part store near you.
Key Features:
Meets OE quality standards
Depending on the series, they're made of high-grade metals like copper, nickel, platinum, and iridium
60-day NGK limited warranty
Bosch Spark Plug
Bosch is another well-known name in the sector that offers a wide range of effective solutions for a variety of applications. You'll find Bosch holding top-performing goods that help to shape various sections of your life, whether at home or at work.
This firm, for example, produces excellent brake pads, fuel systems, wiper blades, rotors, engine position sensors, starters, alternators, steering systems, automobile batteries and is one of the best air filters manufacturers.
Please be advised that this firm is the brainchild of Robert Bosch, who founded it in 1886 and has continued to develop new technology. Spark plugs from Bosch are quite effective, meeting the demands of turbocharged gasoline engines.
Bosch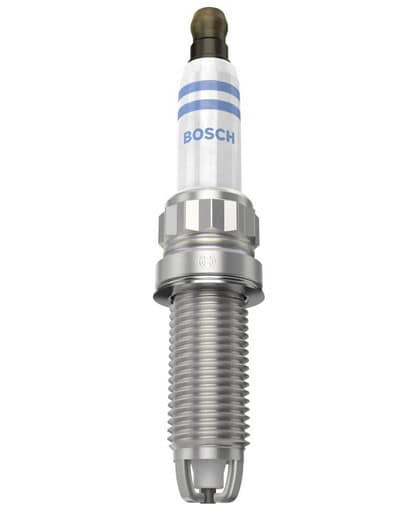 Bosch Copper with Nickel spark plugs feature a heavy-duty yttrium-enhanced copper core center electrode for improved durability
The good news is that these items function well under adverse conditions and can withstand irregular combustion thanks to their strong mechanical, "thermodynamical," and electrical qualities. There are several excellent alternatives between $5.92 and $25.64 depending on the spark plug type required from this manufacturer.
Key Features:
Meets OE quality standards
Made from high-grade materials like yttrium and platinum Platinum+4 Series
Feature ultra-fine wires for best performance
Universal and direct-fit spark plugs available
1-year Bosch limited warranty
Autolite Spark Plug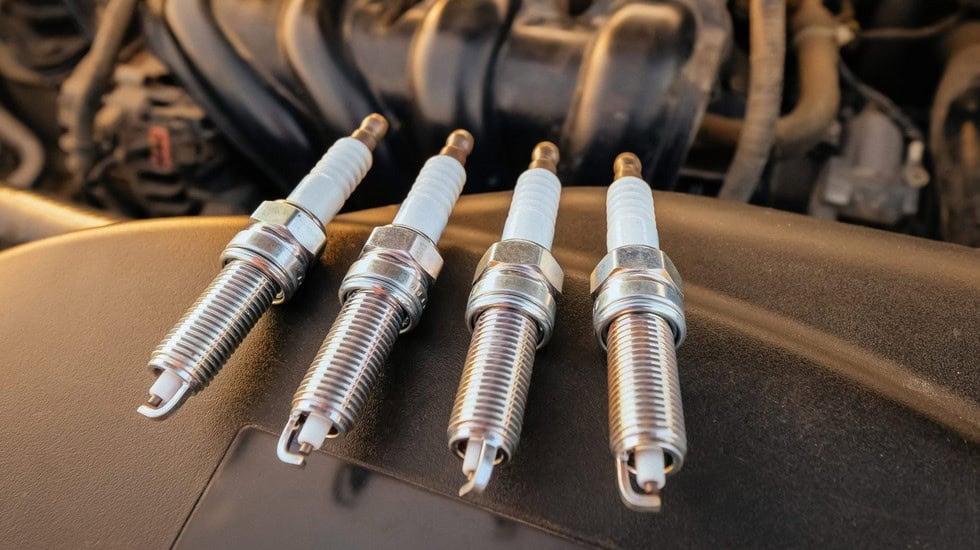 This well-known American brand, which is based in New York City and has over two decades of expertise in the aftermarket, produces some of the best ignition wire sets and spark plugs available. They're available all around the world, including the United States, Australia, Canada, and Mexico.
Since 1911, Autolite has been developing unique solutions that are ideal for a wide range of automobile applications. Autolite understands that every car is unique and that each set of driving skills comes with its own requirements, therefore it provides spark plugs that are tailored to your specific demands.
Autolite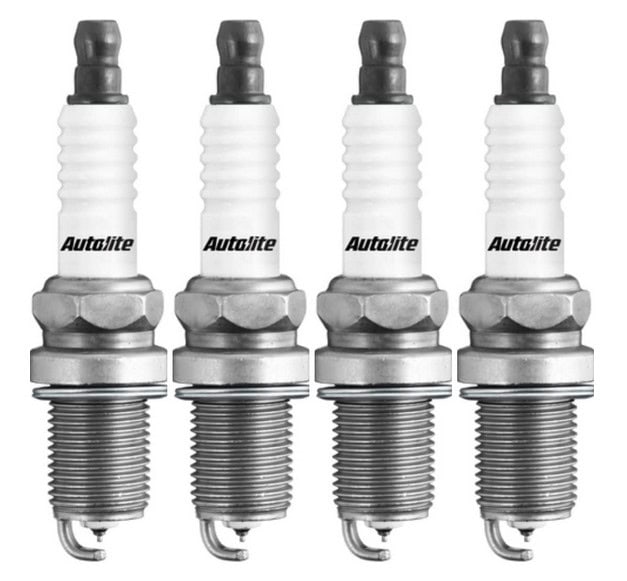 Autolite Iridium XP Spark Plugs are technologically advanced, with an iridium-enhanced finewire design and proprietary platinum side wire technology. These spark plugs feature an iridium-enhanced center electrode and a nickel-plated shell, designed to provide better durability and a more focused ignition for better overall ignitability and optimum performance.
This firm, therefore, has a wide range of options for replacing your old and sluggish spark plugs or improving the performance of your vehicle. That being said, the following are some excellent categories provided by this brand:
Autolite Iridium Ultra Spark Plugs
Autolite Double Platinum Spark Plugs
Autolite Iridium XP Spark Plugs
Autolite High Thread Spark Plugs
Autolite Platinum Spark Plugs
Autolite Copper Spark Plugs
Autolite Spark Plugs are found in a variety of price points, with an average estimate ranging from $3.49 to $25.99.
AC Delco Spark Plug
Tons of people consider them to be the best brand in the industry when it comes to automobile parts. They provide a wide range of OEM standard car components, and they are recognized as one of the most prestigious names in the business. Whether you're buying original equipment or aftermarket goods, this company will offer customers with useful goods that work well for their cars.
So, it appears to be one of the most well-known and popular oil filter brands on the market. You'll also discover AC Delco providing high-performance spark plugs for gasoline engines that perform exceptionally.
AC Delco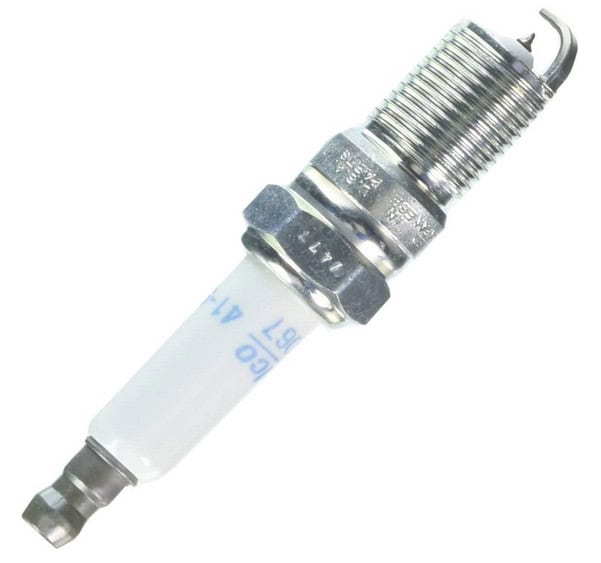 ACDelco Professional Iridium Spark Plugs are the high quality replacement ideal for many vehicles on the road today. They are our latest in spark plug technology and an exact replacement for your vehicle's original components. Iridium composition provides a high melting point and great strength, and provides excellent wear resistance and durability. These premium aftermarket replacement spark plugs are manufactured to meet your expectations for fit, form, and function.
The NGK Iridium Pro Coated spark plugs are designed to work with your vehicle's combustion needs, regardless of the kind of automobile you drive. They're produced by a major GM OEM supplier and have long-lasting, robust spark plugs. This line of spark plugs includes the standard iridium, RAPIDFIRE single-platinum, and double-platinum spark plugs. The OE and Gold are the two most popular variants available.
Thus, you would find options like:
ACDelco Conventional OE Spark Plugs
ACDelco Marine Gold Spark Plugs
ACDelco RAPIDFIRE Gold Spark Plugs
Although the price of these spark plugs from the manufacturer varies, you can get them for as little as $2.68 and up to $11.95.
Key Features:
Direct fit and meets OE quality standards
Made from high-grade materials like iridium (Professional Series)
Feature an integrated suppressor(Professional Series) and pre-gapped plugs for easy DIY installation
Up to 7-year or unlimited mileage warranties available
Motorcraft Spark Plug
Motorcraft is one of the top-performing brands in the automotive supply industry, with products that range from engine oil to oil filters. As a result, you may trust this company for high-quality and improved performance.
This company offers OEs that are designed and function well in both Ford and Lincoln vehicles. Motorcraft sells a wide range of aftermarket goods for other vehicle makes, including batteries, hoses, air conditioning systems, brakes, lubricants, and chemicals as well as chassis, drivetrain components, electrical products.
Motorcraft
The Finewire Platinum spark plug was designed to improve electrode wear beyond the capability of the Single Platinum spark plug. The quantity of platinum is 2 to 3 times greater than the Single Platinum plug and its thin cylindrical shape serve to reduce the required firing voltage. This results in diminished erosion of the platinum and robustness against fouling.
Motorcraft's reputation for dependability and confidence is unrivaled, and their spark plugs are suitable for a wide range of vehicles. In other words, there are viable choices available for both domestic (within the US) and imported cars as well as trucks of various sizes and manufacturers.
Spark plugs that offer excellent performance are covered by a long guarantee from the manufacturer, suggesting their effectiveness and durability. This company's spark plug lineups provide a variety of alternatives ranging from $3.94 to $13.87, depending on the kind you select.
Denso Spark Plug
The most well-known brand of ignition wire is Denso spark plugs, which are another outstanding alternative for vehicle owners. Please note that Denso is a long-standing automobile supply business recognized for providing high-quality and dependable alternatives to customers.
This brand creates original equipment (OE) and after-market goods that are created with care and go through vigorous testing. Denso has ISO9000 and QS9000 certified factories, suggesting that their items have exceedingly few faults.
Denso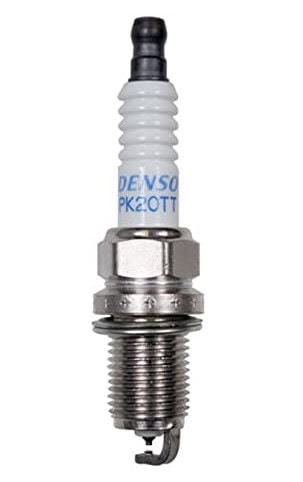 Twin-Tip design enables faster flame propagation for more complete combustion. DENSO pioneered the use of platinum in spark plug manufacturing. To maximize the longevity and enhance the durability of the spark plug, DENSO applied platinum to both the center and ground electrodes. Platinum offers superior resistance to erosion and corrosion enabling DENSO to create a spark plug capable of consistent performance.Five rib insulator prevents flashover.
The introduction of the iridium plugin in 1997 was a substantial step forward for this business, which is regarded as one of the finest options available worldwide. Don't be concerned if the brand doesn't have what you're looking for; they provide a wide variety of spark plugs to fit your vehicle's requirements.
Such products from Denso include:
Denso Iridium TT
Denso Iridium Plus
Denso Iridium Power
Denso Iridium Racing
Denso Iridium Tough
Denso Nickel TT
Denso Platinum TT
These Denso spark plugs are available in a number of distinct costs, and you can discover the closest auto part store to you. Nonetheless, there are some exceptional choices between $3.60 and $17.05. However, with excellent value for your money, you may rest confident that these parts will serve you well for years to come.
Key Features:
Direct fit and meets OE quality standards
Made from high-grade copper, platinum, and iridium
1-year or 12,000-mile Denso limited warranty, or 1-year Denso limited warranty
Champion
Champion spark plugs have long been one of the most popular brands in the sector. As the Albert Champion Company, this brand seems to have debuted in 1905 and has continued to produce spark plugs under that name.
Champion became part of Cooper industries in 1989, when it was bought by Federal-Mogul. The firm later joined forces with the renowned Federal-Mogul Corporation to become Champion Spark Plugs. Please keep in mind that Champion offers a wide range of spark plugs that are suited for small cars, trucks, racing and marine use, as well as SUVs.
In addition to spark plugs, you should keep in mind that this firm also sells spark plug wires, wiper blades, batteries, oil filters, glow plugs, and other lighting accessories. With a long track record of success and innovation in the trade, you may rely on this company's goods.
Champion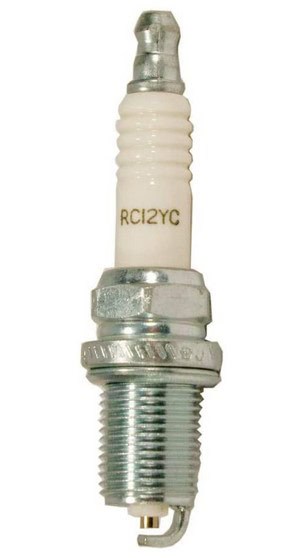 Champion RC12YC Spark Plug delivers the fast and efficient starts that you need when powering up your lawn and garden equipment. Once operating, your outdoor power equipment will run smoothly without misfires that can occur with old and worn spark plugs. New spark plugs can also improve fuel economy and reduce emissions.
Champion spark plugs have a long history of producing and engineering OEMs, which demonstrates the durability and robustness of their products. Champion spark plugs come in a variety of prices, but you can discover affordable alternatives within $249 and $13.74.
Key Features:
Direct fit and meets OE quality standards
Made from high-grade copper (Copper Plus Series)
Features corrosion resistance and SAC-9 semiconductor resistor that prevents radio frequency interference
24-month or 24,000-mile limited Champion warranty
What to Look for When Shopping for Spark Plug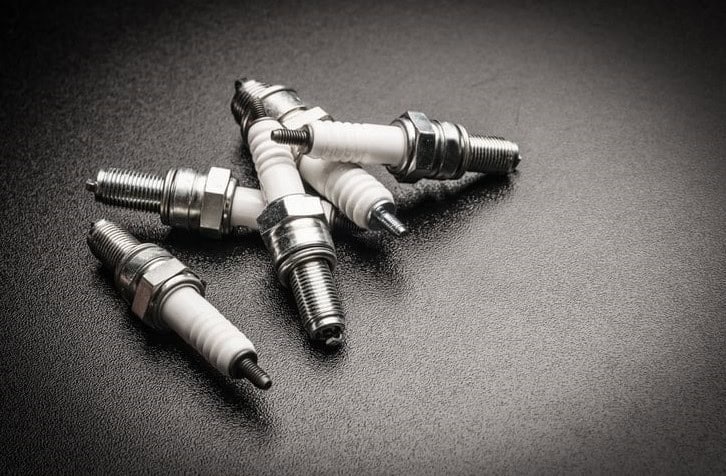 Aftermarket spark plugs are available in a wide range of styles and sizes. There are many alternative aftermarket spark plug kits to select from. Even if you have a specific brand in mind, there may be several alternatives to consider.
Take a look at these things while looking for spark plugs to make things easier.
Thread Size
A spark plug's firing end is inserted into the cylinder head. If the threading on a plug is insufficient, it won't fit properly and will do more harm than good to the engine. Make sure the replacement spark plug you're considering has the same thread size as the original.
Recommended Use
It's a good idea to think about what you'll use the new spark plugs for before purchasing them. An OE replacement spark plug will suffice if you only want to replace worn-out or old parts. When the vehicle comes off the assembly line, these generally match the stock sparks in the engine.
For those seeking superior ignition, performance spark plugs are the way to go. These components include different characteristics that allow them to deliver the level of performance required for activities like racing. They are more expensive than OE replacement parts.
Cost
While everyone enjoys a little savings, not everyone has an unlimited budget. Even car owners with big pockets will appreciate any savings they can get their hands on. That is why it's critical to discover a cheap spark plug replacement that provides the performance you want while still saving money.
FAQs
What is the most durable spark plug?
In the world of spark plugs, there are several different sorts that may be classified into three categories: Iridium, Copper, and Platinum. It would be of interest to you to learn that these spark plugs have various characteristics and range in price, with Copper spark plugs being the most inexpensive. If you want to know which lasts longer, comparing Iridium vs. Platinum spark plugs, you should be aware that whereas the latter generates more heat than its counterparts, the former has a higher melting point. Is it worth it to use iridium spark plugs? Yes, they are; and while there are several great choices available.
Do spark plug brands matter?
Even though most automobile owners and drivers prefer to stick to a single spark plug brand, brands may not necessarily matter. The most essential thing is to select a solution that improves the engine's performance while being both efficient and long-lasting.
Is NGK a good brand?
NGK is a well-known brand in the auto parts business that provides some of the finest car components, which is helpful for a wide range of automobile applications. As a result, whether it's ignitions or other engine components that need sparking, you can trust this company to provide high-performance solutions. NGK spark plugs are known for their dependable, innovative, and high-quality technology, which ensures that your engine performs better. You may further investigate the brand's spark plug chart to discover a reputable alternative for your vehicle.
Do pricey spark plugs make a difference?
The expense of good spark plugs is a major consideration when deciding which ones to purchase, and because you need a suitable replacement for your car's optimum performance, it's essential that you pay close attention. On the market, there are both inexpensive and costly choices. You may also locate reliable, robust, and superior performing spark plugs to cost more, which appears to be well worth it because they aid better combustion. In other words, seek for high-quality spark plugs that are priced reasonably and provide good value.
Final Words
When it comes to the gasoline engine's combustion process, you should be aware that spark plugs are essential since they aid in the proper burning of the cylinders. As a result, when the necessity arises, drivers must replace them.
There are several factors that may influence the price of a spark plug replacement. The cost of an engine's repair, for example, may vary based on whether or not it is running at full capacity. To determine the best spark plug brand for you, read through this article on the greatest spark plug brands to ensure you make a more natural selection.